The Kind Sunscreen
Experience the power of nourishing, clean suncare with our minimalist 9-ingredient formula.
Natural, Zinc Oxide, SPF 30, UVA/UVB Broad Spectrum, Australian-Made Sunscreen
MEET OUR INGREDIENTS
Zinc Oxide

The kindest ingredient for protecting the skin against UV rays. Unlike harsh chemical sunscreens, which are absorbed into the bloodstream, zinc is a natural mineral that provides physical protection from UV rays. It is also incredibly healing for the skin, with anti-inflammatory properties.

Organic Candelilla Wax

A vegan wax that helps to create a protective barrier to protect from UV rays and prevent moisture loss and cell damage. Its moisturising properties help to nourish and hydrate the skin.

Organic Castor Seed Oil

A powerhouse ingredient that is rich in antioxidants, fatty acids and vitamins, making it an excellent moisturiser with natural antibacterial and anti-inflammatory properties.

Organic Coconut Oil

Contains natural SPF properties, providing an added layer of sun protection while delivering essential moisture to the skin. The high levels of antioxidants and fatty acids help to improve skin elasticity, reduce inflammation and combat free radical damage. (Sustainably Sourced)

Organic Vitamin E

A powerful antioxidant that protects and repairs your skin from damage caused by UV rays. It helps neutralise free radicals and prevent premature aging while soothing and moisturising the skin. (Sustainably Sourced)

Organic MCT Oil

A natural stabiliser that enhances and maintains the effectiveness of zinc oxide. It's rich in antioxidants and fatty acids, ensuring your skin stays healthy and glowing all year round. (From coconut oil)

Isostearic Acid

A fatty acid naturally occurring in nature, helps to ensure even skin coverage zinc oxide ensuring minimal white cast. Works to enhance the overall efficacy of a suns care formula, ensuring that you receive maximum UV protection. (From vegetable oil)

Coco Caprylate

A plant based emollient and moisturiser that not only helps to provide a smooth, silky texture but also has hydrating and conditioning properties to keep skin feeling soft and supple. (From coconut oil)

Polyglyceryl-3 Polyricinoleate

A natural skin-friendly emulsifier with moisturising properties that allows the ingredients in our sunscreen to spread and absorb easily. No thick, white consistency! It's biodegradable, non-toxic, and won't harm marine life. (From castor seed oil)

You will never find any of these ingredients in our formulas:

Chemicals, thickeners, emulsifiers, synthetic stabilisers, sulphates, fragrances, parabens, and PEGs.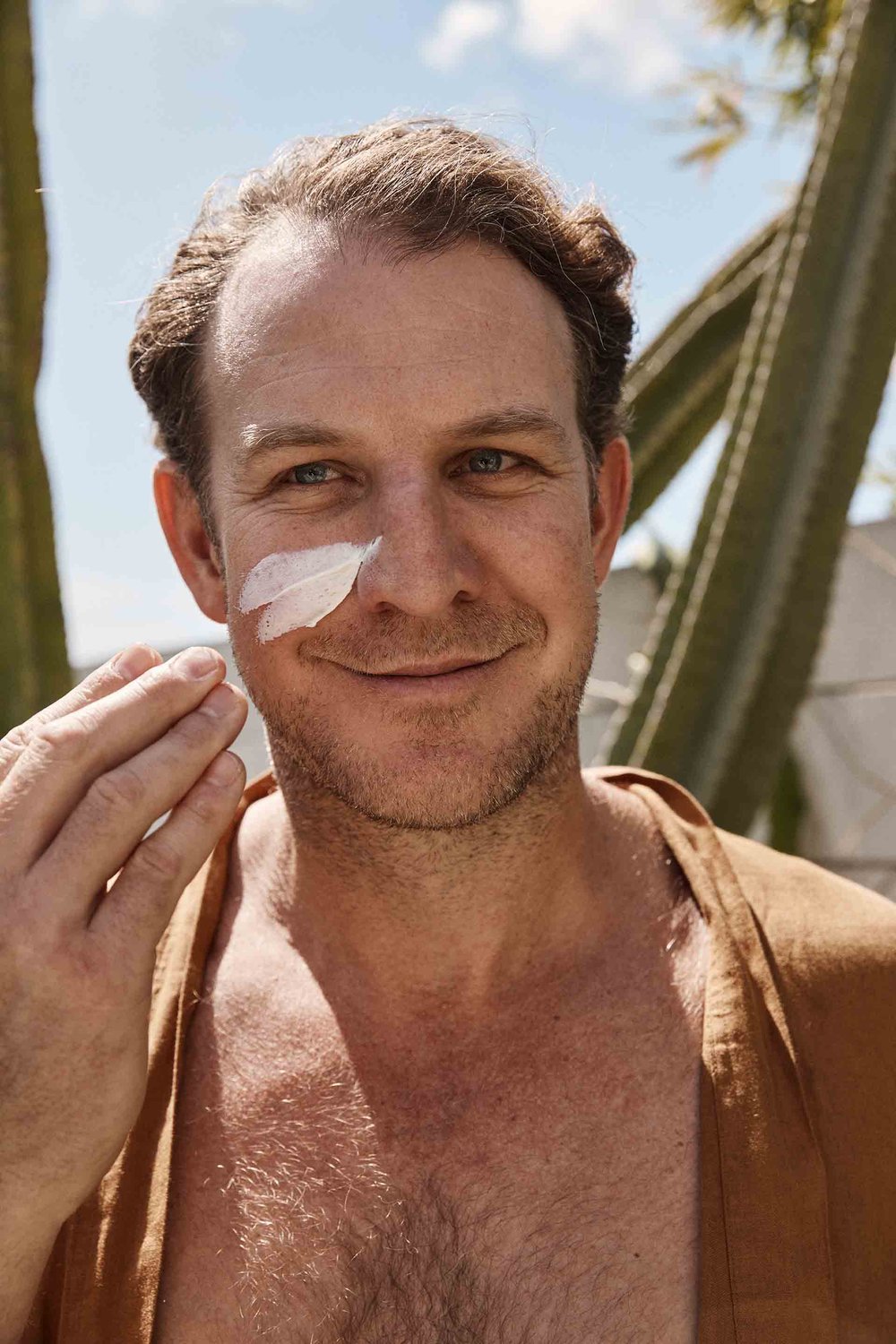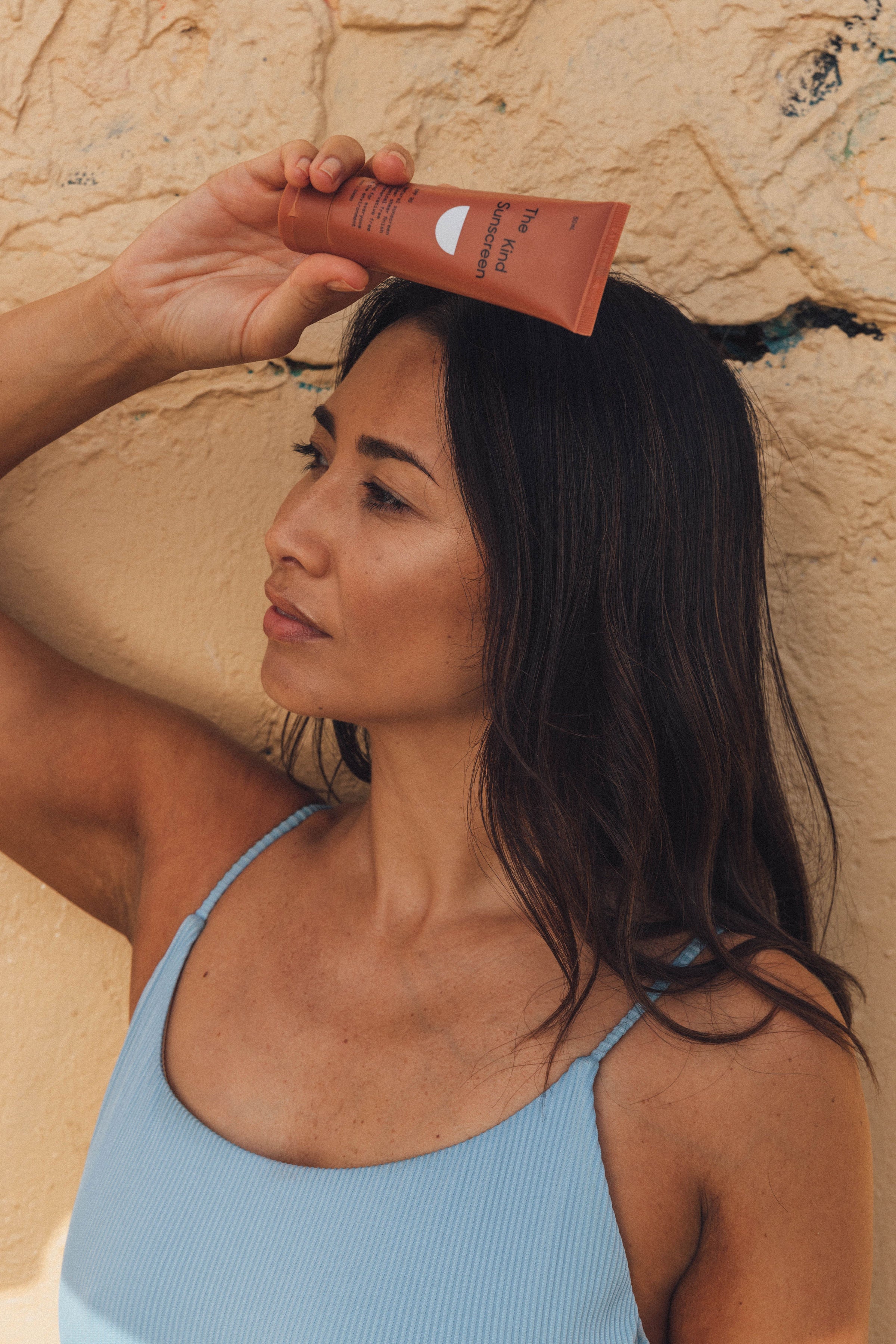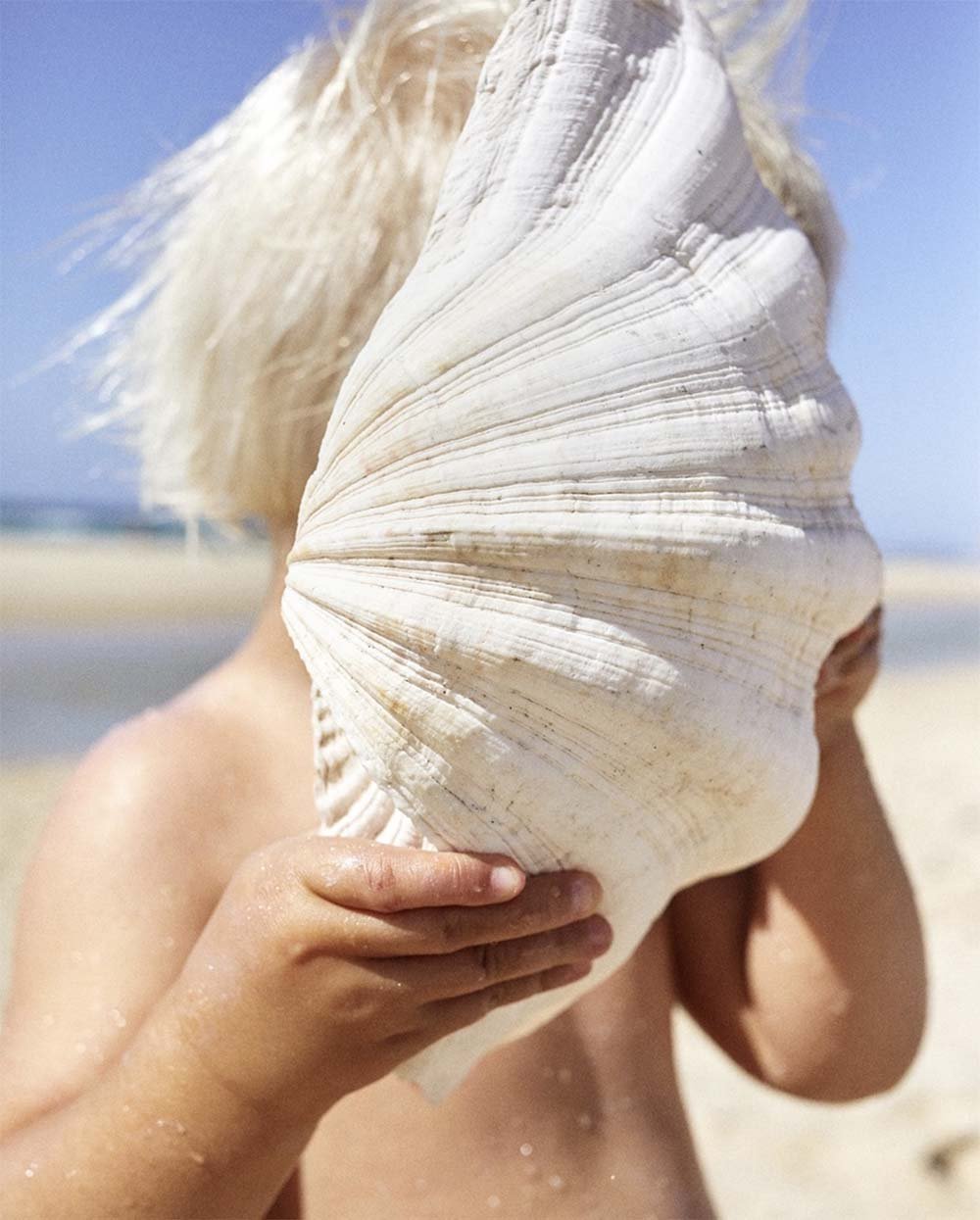 Kind for Skin
Our broad spectrum SPF30 zinc-based formula is made with just 9 hard-working, skin-friendly ingredients that protect your skin while supporting your skin barrier. The Kind Sunscreen is a no-brainer addition to your daily skincare routine. Every day, all year round.
Kind for the Environment
We take our commitment to the environment seriously. We use all-natural, non-toxic and vegan-friendly ingredients to protect our precious coral reefs and oceans from harmful chemicals. We also use sustainable, 100% recycled materials for all of our products and packaging.
Kind for Everyone
Our gentle, all-natural formula is made with everyone in mind. Including babies, pregnant and breastfeeding mums, and those with sensitive skin.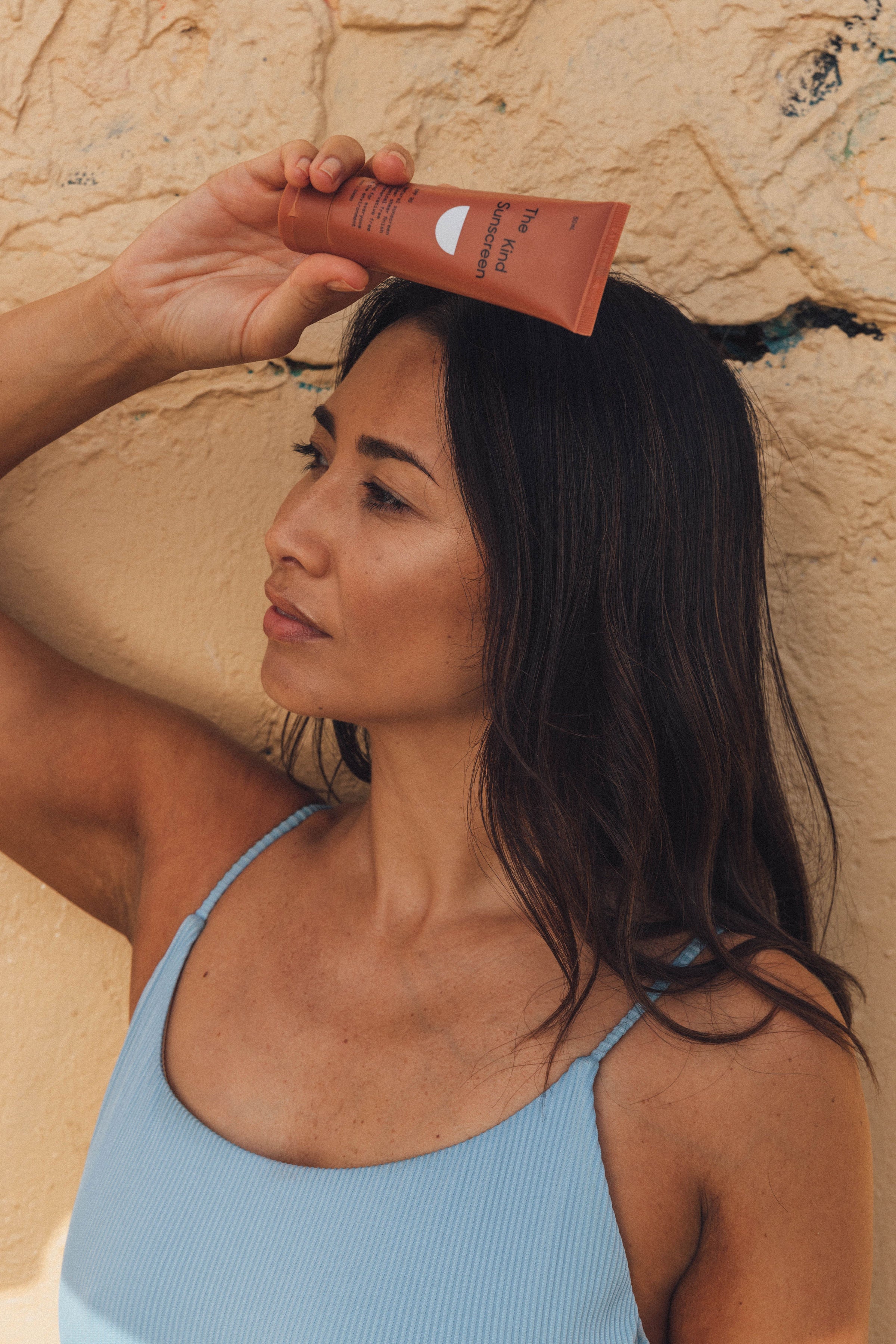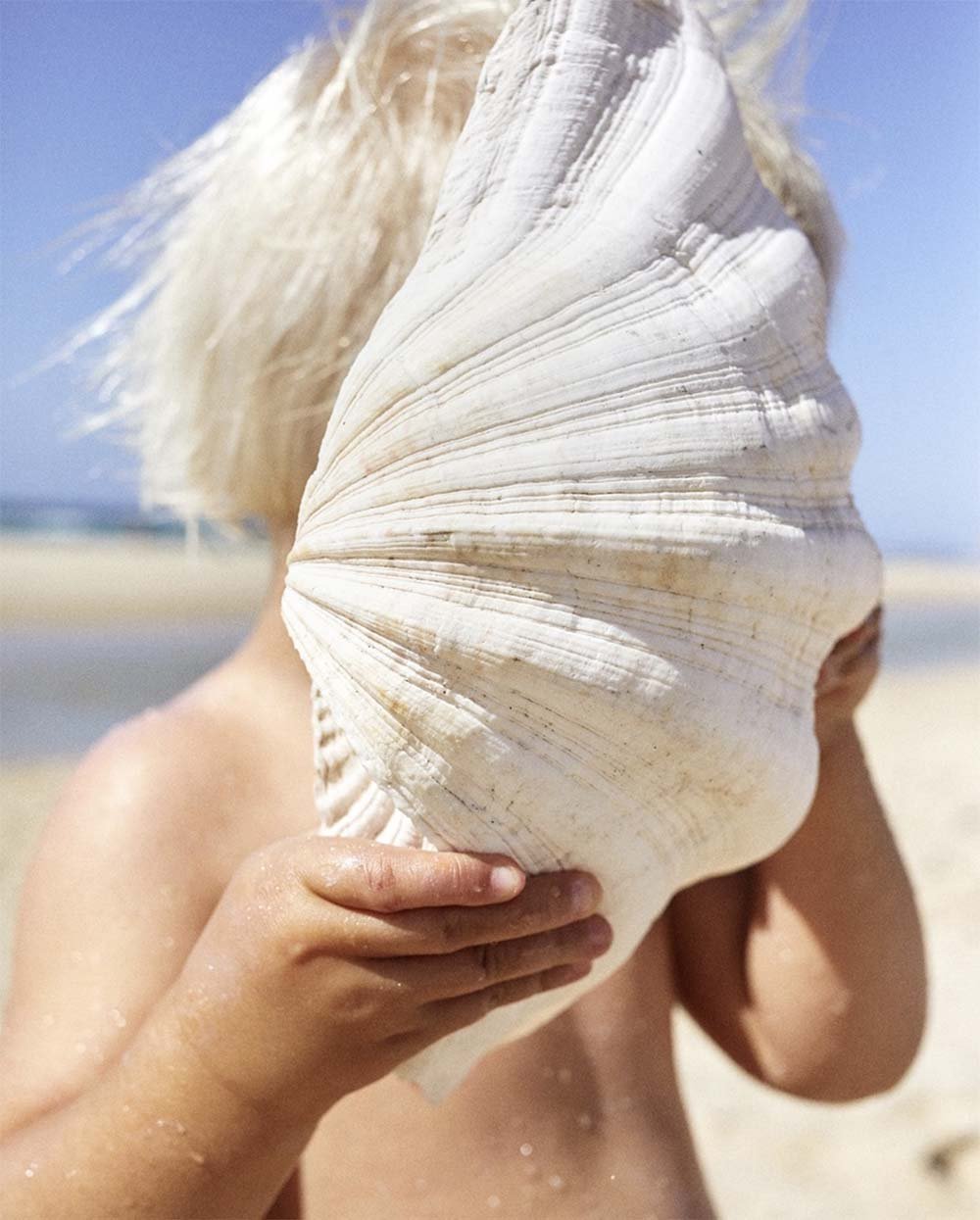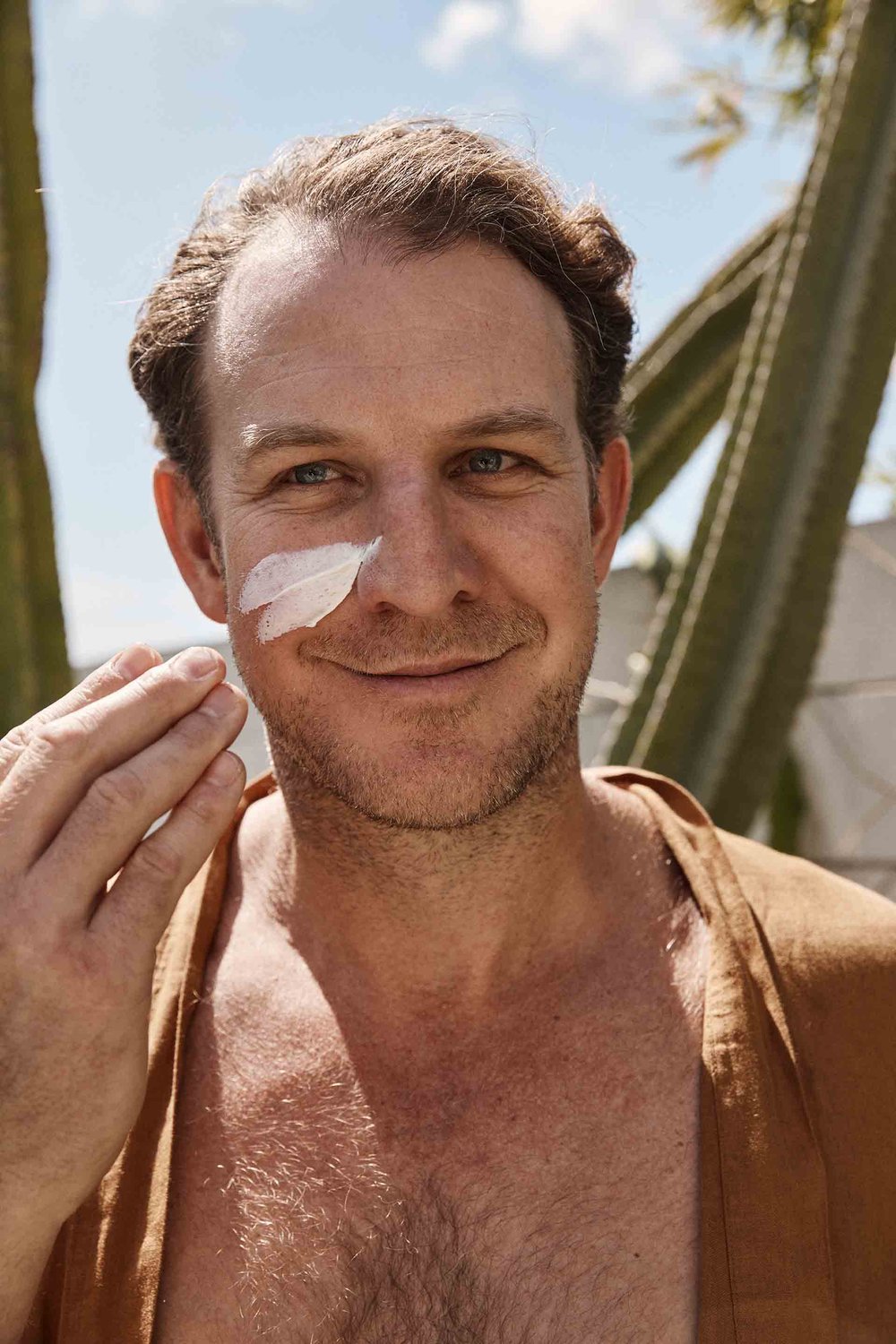 Welcome to The Kind Sunscreen Collection
These Kind of Questions Were On Our Mind
Does a sunscreen need to be full of chemicals to be effective?
Can a natural sunscreen work?
What sunscreen should I use on my babies sensitive skin?

Naturally, We Created the Solution
With kind ingredients to protect and nourish your skin.
Frustrated with the lack of natural and effective sunscreen options on the market, Emma set out to create her own using only high-quality, sustainable, and kind ingredients. Her mission was to answer important questions about sunscreen, like whether a natural option can work and what to use on a baby's sensitive skin. Emma's journey began with a concern for the chemicals in traditional sunscreens, and The Kind Sunscreen was her answer.
READ OUR STORY
Looking for a clean, 100% natural physical sunscreen that offers complete protection without the dreaded white cast?
Our unique broad-spectrum formula is made with micronised zinc oxide particles, ensuring a clear, sheer finish that won't leave your skin looking chalky, all while feeling lightweight and non-greasy on your skin.
Broad spectrum protection
KINDLY FEATURED IN
"...a newcomer to the Aussie sunscreen market that is making a huge splash..."

Cos Beauty by Shonagh Walker
"...treating your skin with love and kindness...with only 9 ingredients..."

Fashion Journal by Kate Streader
"...reef-friendly sunscreen formula we adore for its chemical-free formula..."

Adore Beauty by Chelsea Tromans
"Best for:All skin types including those with allergies and sensitivities."

Australian Women's Health by Lauren Williamson
KIND WORDS FROM OUR CUSTOMERS
"I am already onto my third tube. It is natural and works and is not greasy. You really notice the chemicals in most brands after using TKS."

Jen
"Great everyday sunscreen! Easy to apply and not too greasy. My little boy has an allergy to most sunscreens and this one is perfect with all natural ingredients and oils which are great for his sensitive skin."

Brent
"Being a red head, I need a very reliable sunscreen, but I also need one that is wearable under makeup. I find the kind sunscreen is perfect for both. I have combination dry skin and TKS keeps my skin dewy and protected without looking like an oil slick. I love that it's safe for my little ones, making it the new go to for our entire family."

Louise
"The best nasty free sunscreen for babies & the whole family. Love how easy it is to apply."

Kindi G