Meet Emma Corrie, founder of The Kind Sunscreen.
Emma's passion for living a healthy lifestyle in sunny Queensland was challenged when she became a mother and struggled to find a sunscreen that was gentle enough for her baby's sensitive skin yet provided effective protection from UVA and UVB rays.
"I was worried about the chemicals in sunscreens. For my skin, but even more importantly, for my baby's skin. Feeling disappointed with what was available, I decided to create my own. And my story begins..." Emma Corrie, Founder
THE BIRTH OF THE KIND SUNSCREEN
Emma's frustration with the lack of natural and effective options on the market led her to create her own physical sunscreen using only high-quality, sustainable, and kind ingredients. She set out to answer the questions that were on her mind and those of her customers:
Can a natural sunscreen work?
What sunscreen should I use on my baby's sensitive skin?
Does sunscreen need to be full of chemicals to be effective?
Naturally, The Kind Sunscreen was her answer to these questions.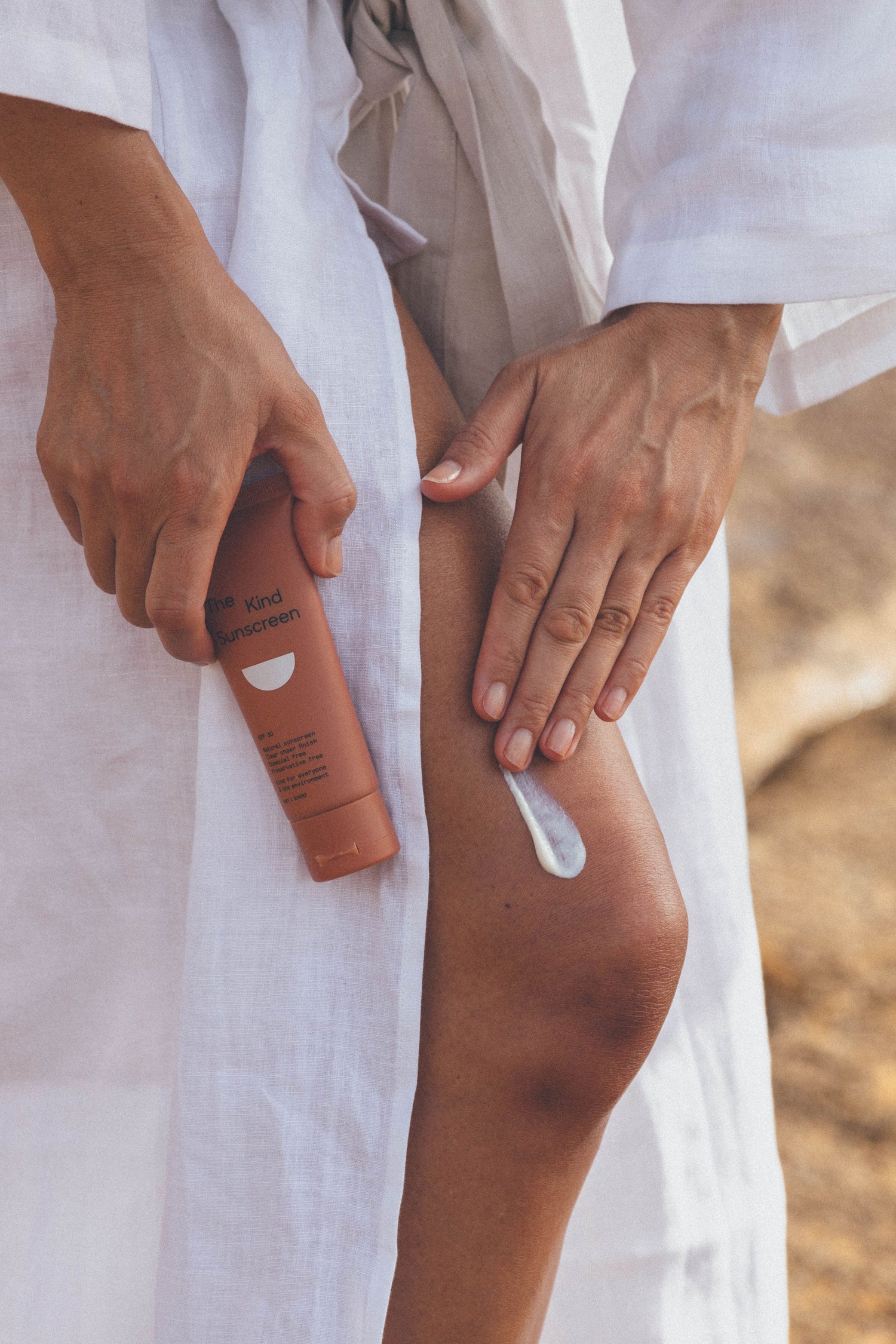 NOURISHING PROTECTION
The Kind Sunscreen is a zinc oxide-based formula that provides broad-spectrum SPF30 protection from UVA and UVB rays, ensuring that your skin is protected. Unlike other sunscreens that are full of synthetic compounds and water, The Kind Sunscreen is made with just 9 hard-working natural, sustainable, and vegan ingredients. Our packaging is made from recycled materials, and our formula is reef and ocean-friendly, ensuring that you are not only protecting your skin but also making a conscious choice to be kind to the planet.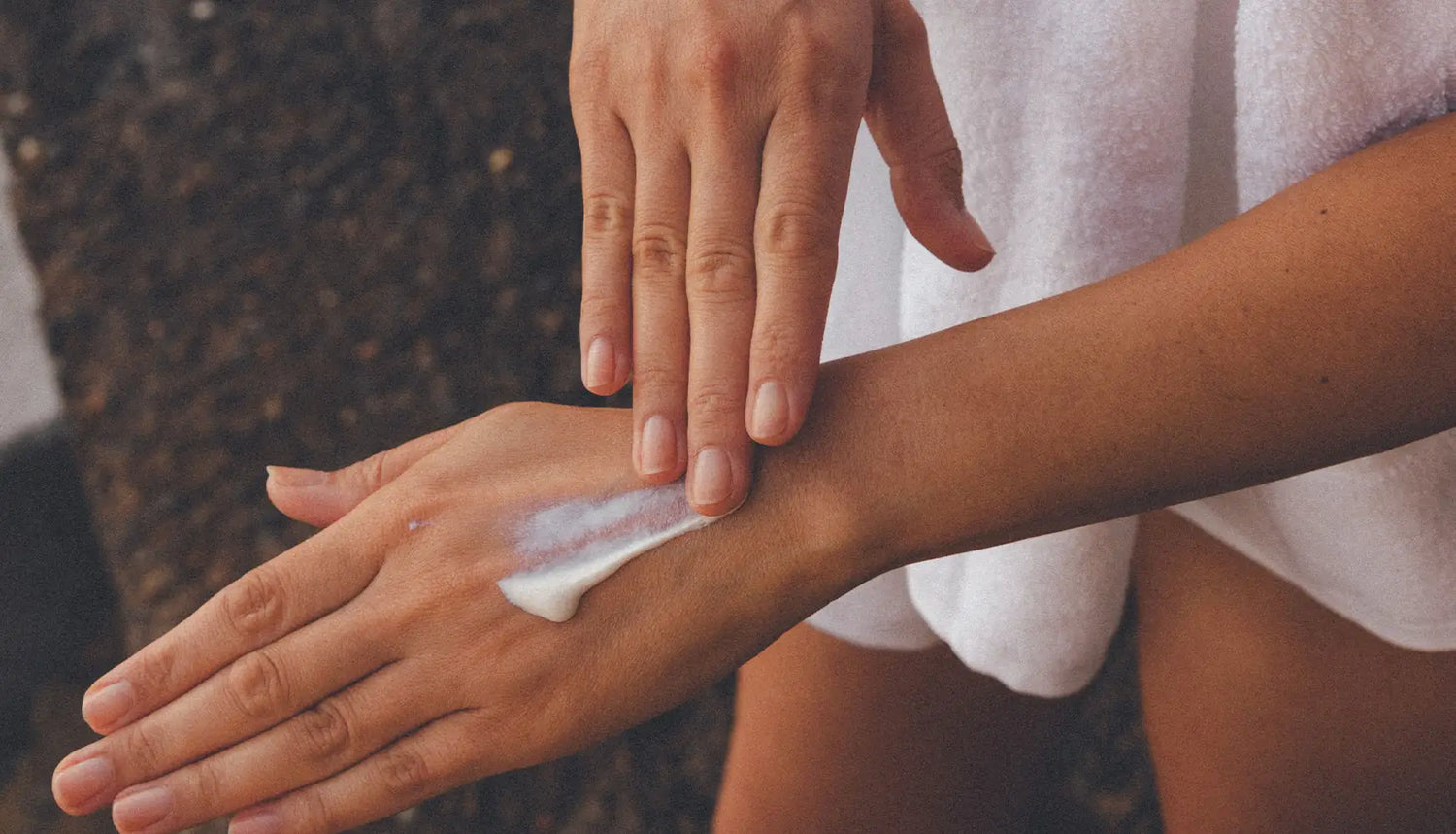 EMBRACE THE HEALING POWER OF THE SUN
We believe in enjoying the sunshine while protecting your skin from harmful UVA and UVB rays. We know the sun provides many benefits, including improving mood, boosting vitamin D levels, and aiding in skin healing. That's why we created a sunscreen that not only offers broad-spectrum protection but also enhances your skin's natural ability to benefit from the sun's healing properties. We believe that the best protection is one that nourishes your skin as it protects. So whether you're lounging on the beach or enjoying a hike in the mountains, safely love and embrace the healing power of the sun every day and every season with the help of The Kind Sunscreen.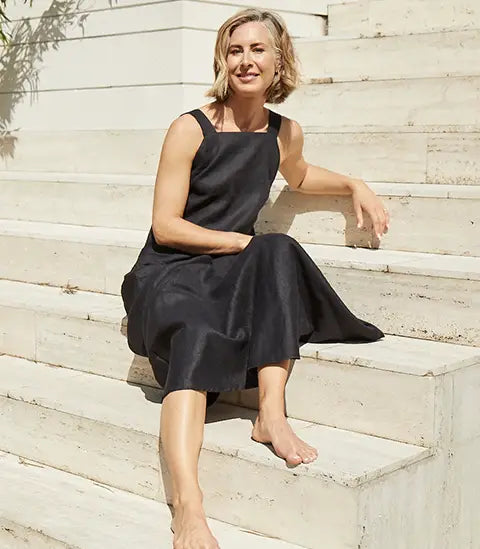 MAKE A CONSCIOUS CHOICE
With every application, you're making a conscious choice to be kind yourself and the world around you. We hope our story inspires kindness.